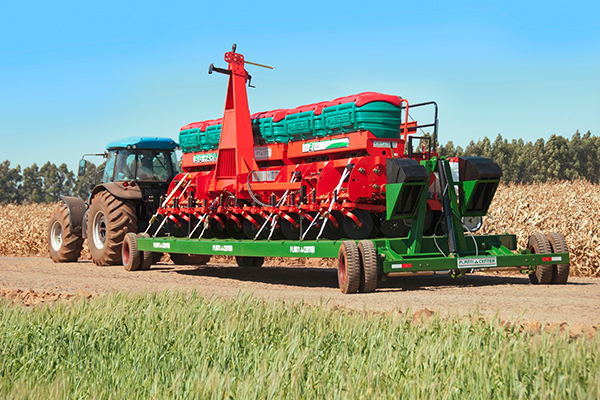 AGRIDRIVE LTD REMOVING BARRIERS TO EFFICIENT MECHANISATION IN MAIZE FARMING IN NIGER STATE, NIGERIA
Agridrive Nigeria Ltd is breaking new ground in removing age-long barrier to efficient mechanization in Niger State, Nigeria which has the largest arable land in Nigeria with a total of 76,363Km2. Having realized the need to empower the farmers in the state, Agridrive Ltd has initiated an efficient tractor hiring service model to farmers to ensure they have unlimited access to tractors in the Agridrive Depot close to their domain at an economic prices. The model has stimulated commercial production of grains especially maize and thus increasing income for farmers.
Agridrive Ltd has Hiab truck which carries tractors and implements to the fields to ensure many farmers are efficiently serviced and the service is timely.